Meet Our Staff
The team at Christ Church Cathedral Reinstatement Project are committed to the delivery of one of the most significant projects in the earthquake recovery of our city.
Our team collaborates closely with a team of consultants and contractors to ensure the project will be delivered with a solid foundation for reinstatement.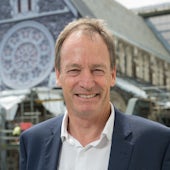 Keith Paterson
Project Director
Keith joined CCRL with the desire to lead and deliver the single most important project in the post-earthquake recovery for the people of Christchurch and Canterbury. In its damaged state, the Cathedral also presented significant leadership and technical challenges that could utilise skills from a career as a consulting project director and engineer. Keith's pre-Cathedral career at Beca spanned 32 years initially in building design and latterly on large scale multi-discipline national and international projects and programmes of work, he is delighted to apply his skills and corral the skills of many others on this amazing undertaking.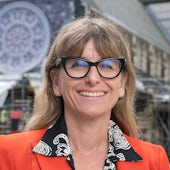 Ainsley Walter
Campaign Director
Ainsley has recently joined the Project as Campaign Director. Ainsley has been involved in a number of fundraising projects and has a keen interest in the arts, particularly sculpture and more recently orchestral performances. She's Chair of the New Zealand Symphony Orchestra and Chair of the Hororata Community Trust.
Her background in strategic development and interest in philanthropy attracted her to the Cathedral project. Ainsley's skills in the areas of communications, fundraising and engagement - along with her enthusiasm and energy - are great assets to the project.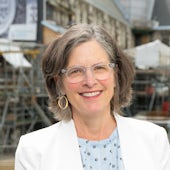 Catherine Boyer
Corporate Fundraising Manager
Catherine joined CCRL as a Director, but after a few months was pleased to also become a member of the fundraising team. Catherine enjoys working with generous people and businesses who impact and change their communities for the better.

After years of serving on local charities while running a veterinary practice, Catherine switched careers to fundraising and not-for-profit management. With strong interests in the arts and environment, Catherine has focussed on the Christchurch Art Gallery and Court Theatre since the Christchurch earthquakes. She is excited about working with CCRL to see Christ Church Cathedral reinstated as a landmark icon for Christchurch city which benefits all people in its heritage, spiritual and civic offerings.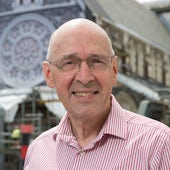 Alan Palmer
Senior Project Manager
Alan joined the project in October 2022, he is proud to be a member of the Cathedral project delivery team. The project draws on his 25 years in managing large complex projects and programmes of work. As the Cathedral moves from the Stabilisation phase to the Strengthening phase, Alan is looking forward to the increasing activity on site especially the craftsmanship of the stone masons as they reinstate the stone finishes and carving using a mix of modern and traditional techniques. He has a special interest in the collaborative model that is at the heart of this project. "It's exciting to be part of something that will leave a lasting legacy for the community"
Matt Tippen
Commercial & Project Manager
Matt relished the opportunity to join the CCRL team in October 2018, as he saw the project as a new and exciting challenge. Matt has a varied role; working across many aspects of the project. He particularly enjoys the Cathedral being a Category 1 Historic Place, as he gets to work alongside a variety of passionate professionals. Raised in Southland, Matt has lived in Christchurch since 2000, and is excited about contributing back to the place he now calls home.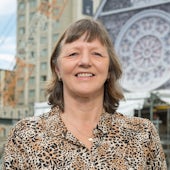 Sally Lafleur
Executive Assistant
Previously providing administrative support to the Cathedral Working Group meant the invitation in August 2018 to join the Cathedral Reinstatement Project was easy to accept. Five years later Sally still relishes the challenges that come her way with this project which has become very dear to her heart. The importance of a reinstated Cathedral to this city and wider cannot be overstated.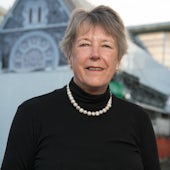 Jill Robinson
Jill is based in Wellington but was born and raised in Christchurch and has maintained strong links with Canterbury through her extended family. She was drawn by the opportunity to work on the fundraising campaign for the reinstatement of the magnificent Christ Church Cathedral in her home city and is delighted to be part of a motivated project team who are 'getting this done'. For the last six years she has worked on another heritage campaign raising funds for the fit out of the much-loved Wellington Town Hall. Jill works in the Hereford Street CCRL office from Monday to Wednesday each week and is looking forward to supporting the Bishop in running the Anglican Campaign to be launched early in 2024.
Project Team
Christ Church Cathedral Reinstatement Limited (CCRL) was established in August 2018 with the sole purpose of reinstating Christ Church Cathedral. CCRL appointed Keith Paterson as Project Director to lead the reinstatement project in November 2018.
Along with establishing the company, CCRL considered stabilisation methodology options and conducted selection processes to appoint structural engineers, architects and cost managers to assist with the stabilisation and reinstatement planning and work. Naylor Love was appointed as contractor consultant to contribute to the planning and ensure solutions were able to be built. Collaboration between key consultants and CCRL has provided a foundation for safe, efficient stabilisation work to progress. Heritage professionals William Fulton and Jenny May are integral to the team, providing advice and guidance on the management of the heritage fabric.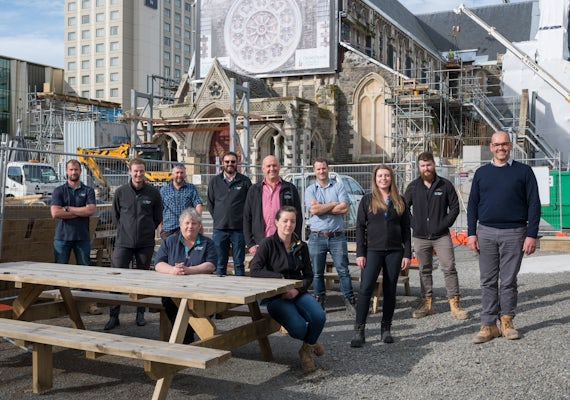 Naylor Love Canterbury Ltd
Contractor Consultant and Contractor
With a proud history of craftsmanship, collaboration, innovation and problem-solving stretching back well over 100 years, Naylor Love is honoured to be working alongside CCRL and the specialist consultant group bringing Christ Church Cathedral back to life.
Combining experience from all around the world with a very Kiwi can-do approach, Naylor Love's project team is relishing the opportunity to be involved with this iconic Christchurch project.
"Getting the chance to work on a project like this is a once in a lifetime opportunity. Let's face it, having the ability, when I'm old and grey, to say I was part of such a historic project will be such an awesome story for the grandkids!" Site Manager Gary Davidson
Holmes Consulting Ltd Partnership
Structural Engineers
Drawing on our strong track record of providing structural engineering expertise to heritage strengthening projects, Holmes Consulting was thrilled to join the team in April 2019 and get to work restoring the Christ Church Cathedral. With assistance from Geotech Consulting Ltd and Bradley Seismic, we began developing structural engineering designs for stabilisation of the existing earthquake damaged building and concepts for the reinstated Cathedral, Tower, new Visitors' Centre and Cathedral Centre. A major project milestone was reached in May 2020 when Naylor Love began stabilisation work on site.
Holmes Consulting and Geotech Consulting Ltd have since worked closely with Naylor Love to ensure this unique phase of work is delivered within the project's health & safety framework. We are also looking forward to completing detailed design of the reinstated Cathedral and tower by the end of 2021, with site work set to begin shortly thereafter. To date, a core Holmes team of over 20 engineers, drafters and administration staff have brought a diverse set of skills and a wide range of experience to the project.
We look forward to continuing to help this Christchurch landmark come back to life.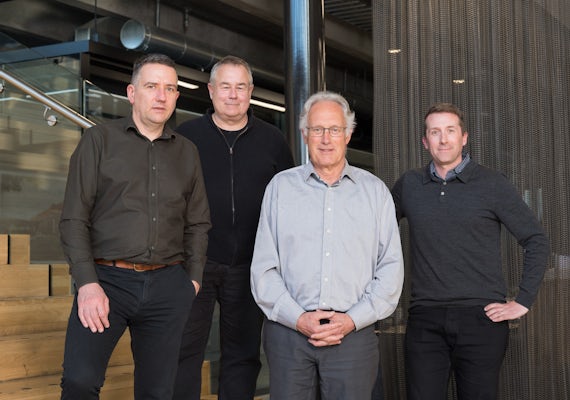 Warren & Mahoney Architects
Lead Design Consultants
Warren and Mahoney's architecture and technology team is proud to lead the Christ Church Cathedral project in association with international practice Snøhetta, heritage architects Salmond Reed and services engineers Powell Fenwick.
At the heart of this project is the desire to give back to the people of Christchurch a building of utmost importance, at the same time reinstating the city's central place of worship. The team is focused on ensuring a new reconnection with the Cathedral by reinstating its recognisable heritage features whilst incorporating functional changes that will ensure a building fit for purpose. Significant strengthening of the building will ensure a new and long lasting resilience to further events.
At a broader level, we are ensuring the Cathedral demonstrates a revitalised Christchurch through the addition of two new, complementary modern buildings that will service the needs of both the church and the community. An outcome of these developments and new site surrounds will be a more active and vibrant Square.
As a practice founded in Christchurch, this project holds special significance for the Warren and Mahoney team. We are privileged to be a part of the restoration of this iconic building.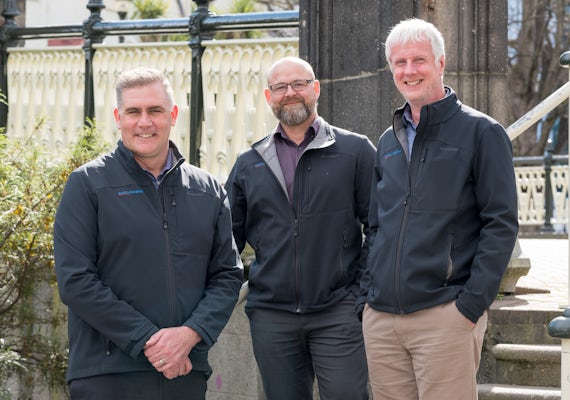 Rawlinsons
Cost Managers
Rawlinsons provide estimating, procurement, risk analysis and cost management services to the Christ Church Cathedral Reinstatement Project. Lawrie Saegers (MD) also provides contract advice and fulfills the valuable role of engineer to contract.
Rawlinsons have been involved with the project since early 2019. We were delighted to be chosen for such an important project. The iconic heritage building presents many unique challenges and Rawlinsons have had to work closely with the wider project team and specialist craftspeople to understand what is involved in the complex restoration, and how much it is likely to cost.
We're two years into the project, huge progress has already been made, and we are very proud to be part of such an interesting and fulfilling endeavor.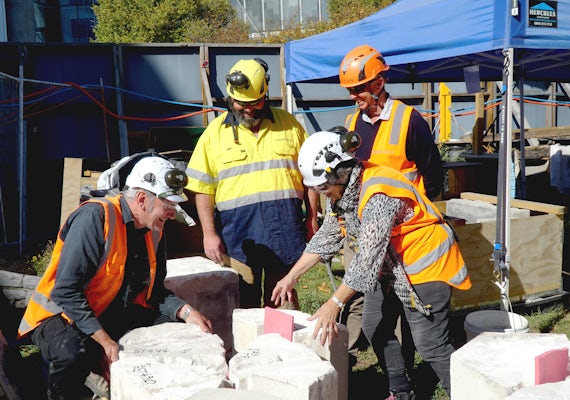 William Fulton & Jenny May
Heritage Professionals
We are excited to be working with the Christ Church Cathedral Reinstatement Project. Our role is to ensure that the heritage fabric of the project is protected and valued.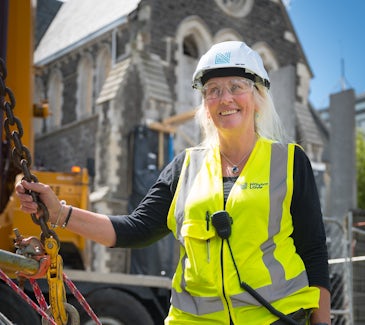 Project Timeline
Our project milestones and achievements at a glance.
View here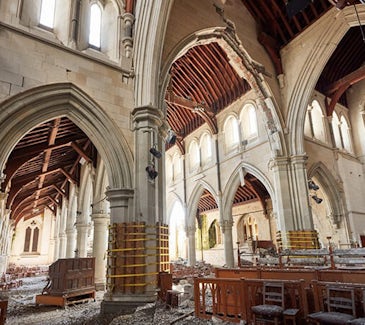 Financial Overview
The Christ Church Cathedral Reinstatement represents an investment in the future of Christchurch and Canterbury.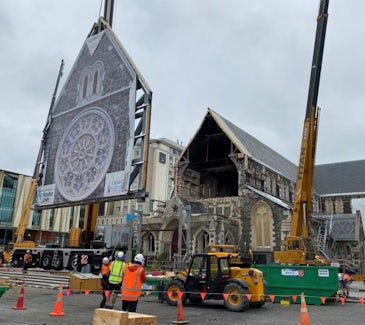 Project phases
Stabilisation, strengthening, the tower and the new centres are all distinct phases of the Reinstatement Project. Read more about them here.
View